Use SMS messaging to prime your parishioners for Sunday services
According to the Church of England, attendance at Sunday services has dropped 50% since the 1960s. People are just too busy on the weekends doing errands and maintaining their social commitments. That's how it is in our always busy, always on world these days. These people haven't left the faith, they've just gotten busy.
One of the best ways to reach out to busy people is SMS messaging.  For churches looking to increase Sunday attendance, here are a few ways SMS messaging can help:
Send out inspirational messages – Once you know the topic of your sermon, pull out a key passage (that's short!) and send it out to let everyone know what you'll be speaking about on Sunday. The message could lift someone's spirit immediately and encourage them to come hear your whole sermon. Or it might be something someone needed to hear whether they could make it on Sunday or not.
Suggest reading assignments – When you want to share longer passages, send a message with suggested reading relating to the topic of your sermon. This can help people remember to pick up the bible and read it regularly. It can also encourage them to attend on Sunday to hear the discussion on the passage if they found it particularly meaningful to them that week.
Announce special prayer requests – When someone in the community is in need and you plan to spend dedicated time in focused prayer to help, let everyone know. Chances are many will come to be part of the prayer vigil because they care for their friends, neighbours and family.
By sharing information during the week, you might just be able to get some of those people back in on Sundays. Well maybe not every Sunday, but your messages will certainly get their attention. Then they can make and informed decision on whether to attend on Sunday.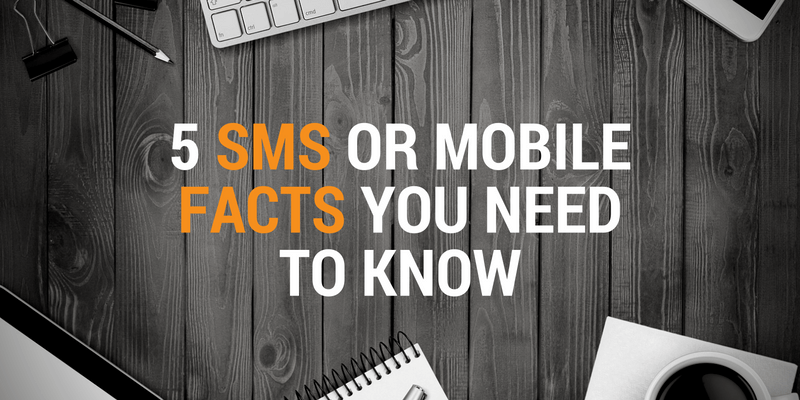 So many of us are used to having our mobiles around nearly 24 hours a day that it's easy to forget it's still a growing industry. And though SMS has been around for over two decades, the ways we use it and people's willingness to use it continues to grow. So for this blog I picked out five facts about mobile and SMS that really make the case that SMS for business has come of age. Let's see if you agree.