SMS Messaging is Much Better Than Shouting!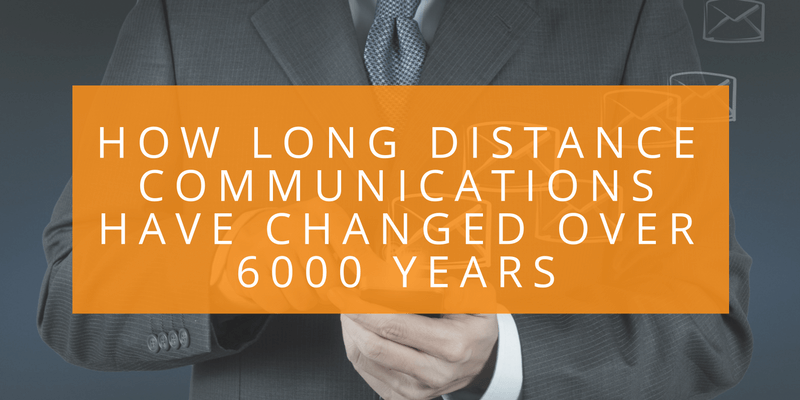 Not long ago my son was Skyping with some friends while playing Minecraft. As I entered the room he announced "BRB" (that's "Be Right Back" in kid/Internet speak) to his friend on the call. Then he got up to go eat a snack. I watched him just walk away from the open line and shook my head.
Then it occurred to me how different communication is today than it was when I was his age. Back then we had one phone line, a land line. If I spent more than ten minutes on the phone my father would yell at me to get off. After all, I spent all day with my friends at school, what could we possibly have to talk about he would ask. That one phone line was cherished by all, and we never would have considered walking away and just leaving it on – or busy as any potential caller would find.
Going back farther, my Dad remembers that when he was young he would pick up the receiver and a live person would ask him what line he wanted. He'd say number 12. Then the operator would tell him his Aunt Dot was down at the store and he should call back later. Everyone knew everyone in the small town, and the operator knew everything that was going on with all of them.
Just in the last 60-70 years, communications have gone from requiring a person to route the calls to not needing anyone other than the two people at either end. It all got me wondering about the history of communications and how much different it is from even just a 100 years ago, or a thousand.
The result of my wondering is this infographic that covers most of recorded history (at some level of detail anyway). While the concept was inspired by my son's initial act, the title of this article was inspired by one of the main sources for the infographic. Historyworld.net covers many topics, but on their "History of Communication" page is the following quote "The history of communication is mankind's search for ways to improve upon shouting".
I have to agree, and would add that SMS messaging is probably one of the best improvements on shouting available today. It's short, fast, and personal. And yes, you can shout by using capital letters – if you need to. So take a look at the glorious history of communications and let us know what you think in the comments.
Share this Image On Your Site
One of the amazing things about SMS messaging is the ability to reach out and send messages to those we care about instantaneously: birthday wishes, get well soons, Merry Christmases, and of course Happy New Years! But there's something special about New Year's wishes. After you've had your traditional kiss and hug as the bell tolls, you grab your mobile and send your "Happy New Year!" text to everyone you care about who's not at the party. Millions of people (literally) are doing the same thing at the same time.