How To Craft Your SMS Opt In Messages
You've probably seen many SMS opt in messages. They're usually short little blurbs on websites, flyers, TV ads and many other places. You might have even heard one on the radio. They're so simple, it doesn't seem it would take a lot of time to make them right?
There are some that I've seen that I really hope they didn't take much time because they were just awful. But writing a good opt in message doesn't have to be about time. It's more about how the words go together. To get it right for you might take a short or long time, but there's a way to make writing it easier. Just use the formula. You didn't know there was a formula? There is now because I've made one up – based on best practices from businesses who've had great success.
But before I jump into the formula, there's one thing you need to do before writing your opt in messages: Plan.
It's best to know the plan for your SMS activities before you write the opt in. If you're using it for marketing, create a schedule of offers. Maybe every Tuesday is "Buy-One-Get-One-Free" or the last week is 50% off clearance. Or it could be a unique offer every time. It depends on what your business is and what your customers would like.
If you're using SMS messaging for notifications or customer communications, you'll want to make a plan too. In either case it will help you focus on the reasons someone would want to sign up to your list. And that helps when following the formula.
So what is the formula?
Front+How+Catch = lots of opt ins!
I know, it's not the easiest thing to roll off the tongue, but it works nonetheless. Here's what each of the terms mean:
Front – As in "front and centre". This means you'll want to put what you're offering right up front of the message. If it's 20% off their next purchase, start with "Get 20% off". This is the incentive you're offering to get people to sign up, so you want to make sure they see it.
How – People want what you have to offer (from the Front part of the formula), so now you want to tell them how to get it. Be clear and keep it simple. For example, "Text JOIN to 87007".
Catch – Remember to include what people are signing up for in the message. Are they agreeing to get marketing messages? Are they joining your VIP texting club for great deals? If you don't include this, there's a chance the people might consider your message spam if you contact them via text in the future.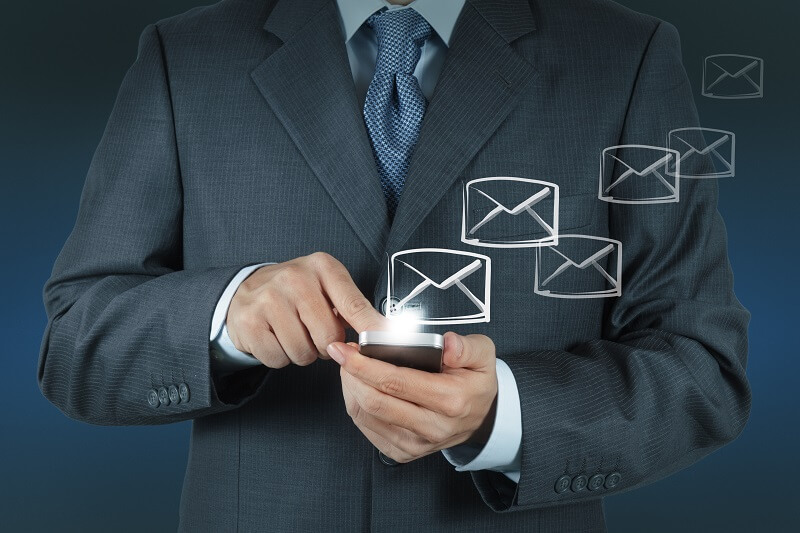 It's important to craft the message in this order too. Compare these examples:
Join our mobile VIP club by texting JOIN to 12345 and get 20% off your next purchase
Get 20% off your next purchase by texting JOIN to 12345 to join our mobile VIP club
Text JOIN to 12345 and get 20% off your next purchase and join our mobile VIP club
Which one would entice you to give up your mobile number? For most people, the answer is number 2. People always want a good deal, so it gets their attention right away. After that the instructions are clear and the catch is clear too. Well, it's clear there is a catch. If you have the room for fine print, you can include details like how many messages they'll get per month and how to opt out. Those details should at least be included in the autoresponder confirmation message they get when they opt in anyway.
Design
The three examples I wrote above aren't actually how the opt in message will look of course. In reality, you'll want to have a graphic designer or someone else create the proper look and feel. For example, the Front part should be larger than the rest. After all, you're using it to get their attention. The How part should be just slightly smaller, but large enough to easily see without taking away from the Front part. The Catch should be smaller still, but not so small it looks like you're hiding it. People should still be able to read it without a magnifying glass!
Here's an idea of how it might look:
Though I used a marketing example through most of this post, this formula works for many other types of uses too. Schools, banks, churches and charities can all use it. Whether you're providing text alerts for bank balances or a service to know how kids are doing in school, find a way to capture that incentive in as simple a fashion as possible.
Now you know how to craft the perfect opt in message. Which brings us to the end of the formula: lots of opt ins! Advertise the message on all your collateral and channels. And you'll undoubtedly see your list grow.
Getting to grips with the underlying psychology of how audiences react both consciously and subconsciously to your message is key to achieving the maximum effect in any type of marketing. All kinds of things come into play with different media, from colours and shapes to images and videos. Even the way things move can have a powerful effect on a viewer. Unlike many other forms of marketing, however, SMS marketing is unique in that the only tool you have is words - and not many of them. But armed with a basic knowledge of consumer psychology, 456 characters is more than enough to get the desired effect. In this article, we present our six top tips to take advantage of the psychology of SMS messaging.