How Many Characters can I use for SMS Marketing? [Infographic]
A common question for those using SMS marketing is that of how many characters are actually available. Although a single SMS message traditionally has a character limit of 140 characters, modern technology allows multiple messages to be seamlessly joined up or 'concatenated', giving you a much more generous 459 characters in total. To help you better understand, we've created this handy infographic.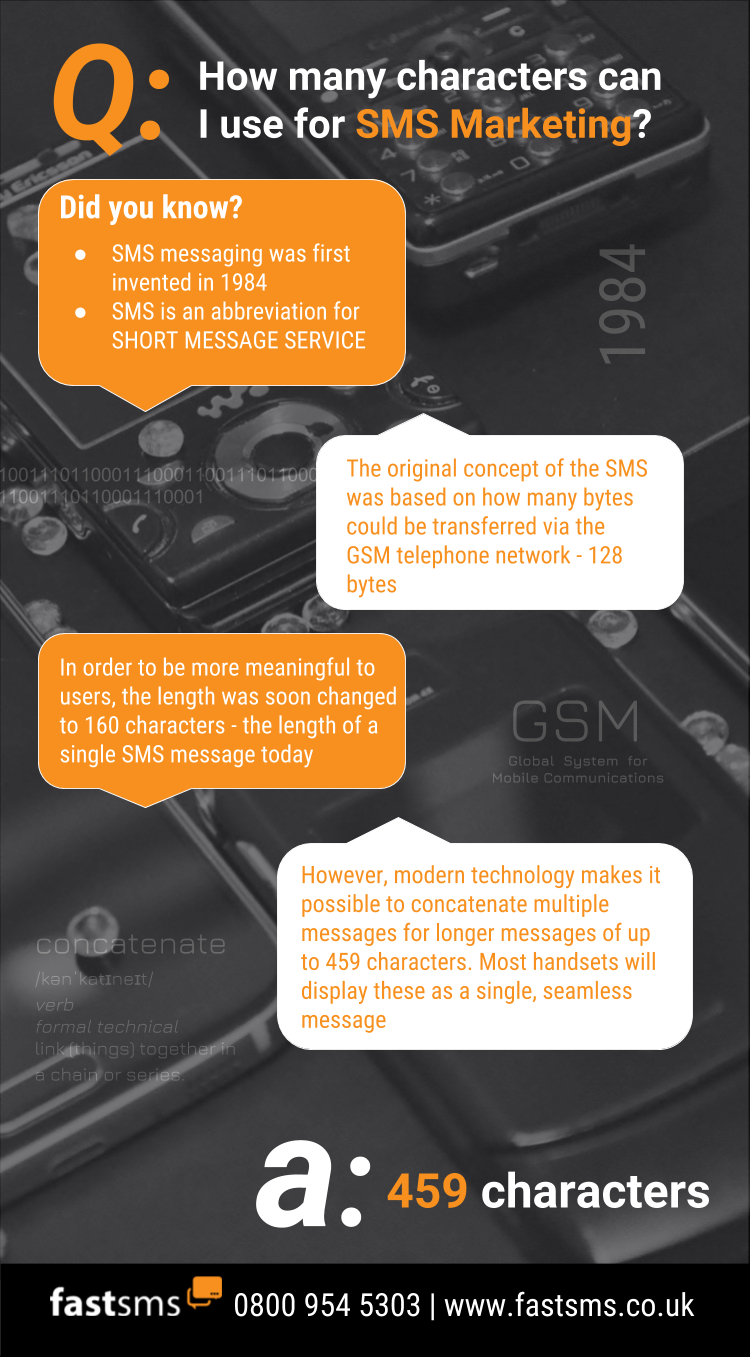 Share this Image On Your Site
I talk a lot on our blog about using SMS for marketing. That's because SMS messaging is an amazing channel for marketers. But it can be used for so much more than that. In this post I wanted to highlight a couple of example SMS applications that just might get your "little grey cells" thinking about how to use SMS messaging for your organisation.