How Many Characters can I use for SMS Marketing? [Infographic]
A common question for those using SMS marketing is that of how many characters are actually available. Although a single SMS message traditionally has a character limit of 140 characters, modern technology allows multiple messages to be seamlessly joined up or 'concatenated', giving you a much more generous 459 characters in total. To help you better understand, we've created this handy infographic.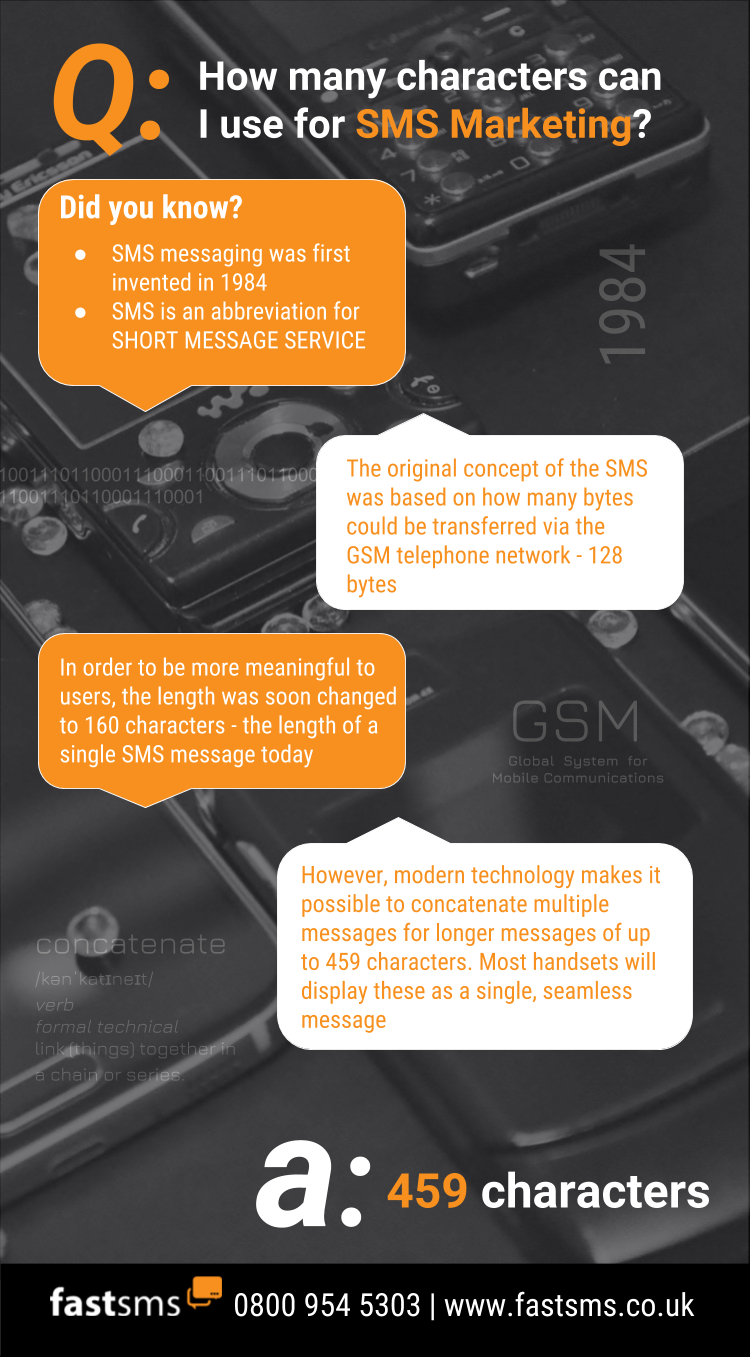 Share this Image On Your Site
SMS messaging can be a hugely productive way of developing your marketing strategy. Text messages are read - on average - in less than 5 seconds. That means you only have a short period of time in which you can impress your potential customer. People are starved of concentration thanks to hundreds of digital and offline distractions, along with the many other companies all reaching out to them through SMS. In order to be effective and get the most from SMS text messages, you need to be creative with your SMS marketing. So here's how...