How Many Characters can I use for SMS Marketing? [Infographic]
A common question for those using SMS marketing is that of how many characters are actually available. Although a single SMS message traditionally has a character limit of 140 characters, modern technology allows multiple messages to be seamlessly joined up or 'concatenated', giving you a much more generous 459 characters in total. To help you better understand, we've created this handy infographic.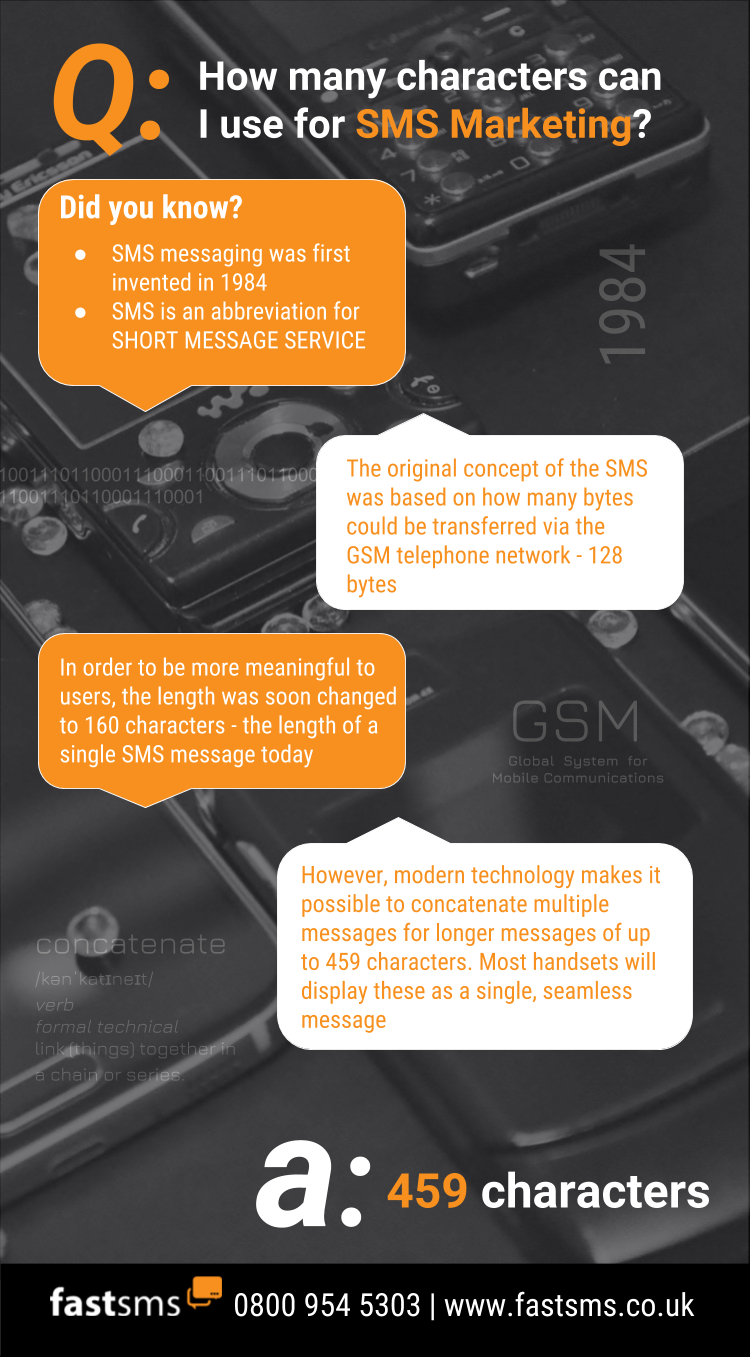 Share this Image On Your Site
The mobile phone has opened up an endless amount of opportunities for businesses to connect and communicate with their customers in new and improved ways, gaining better open rates, response rates, as well as being quick, easy and cost effective for the business. It goes...