How Many Characters can I use for SMS Marketing? [Infographic]
A common question for those using SMS marketing is that of how many characters are actually available. Although a single SMS message traditionally has a character limit of 140 characters, modern technology allows multiple messages to be seamlessly joined up or 'concatenated', giving you a much more generous 459 characters in total. To help you better understand, we've created this handy infographic.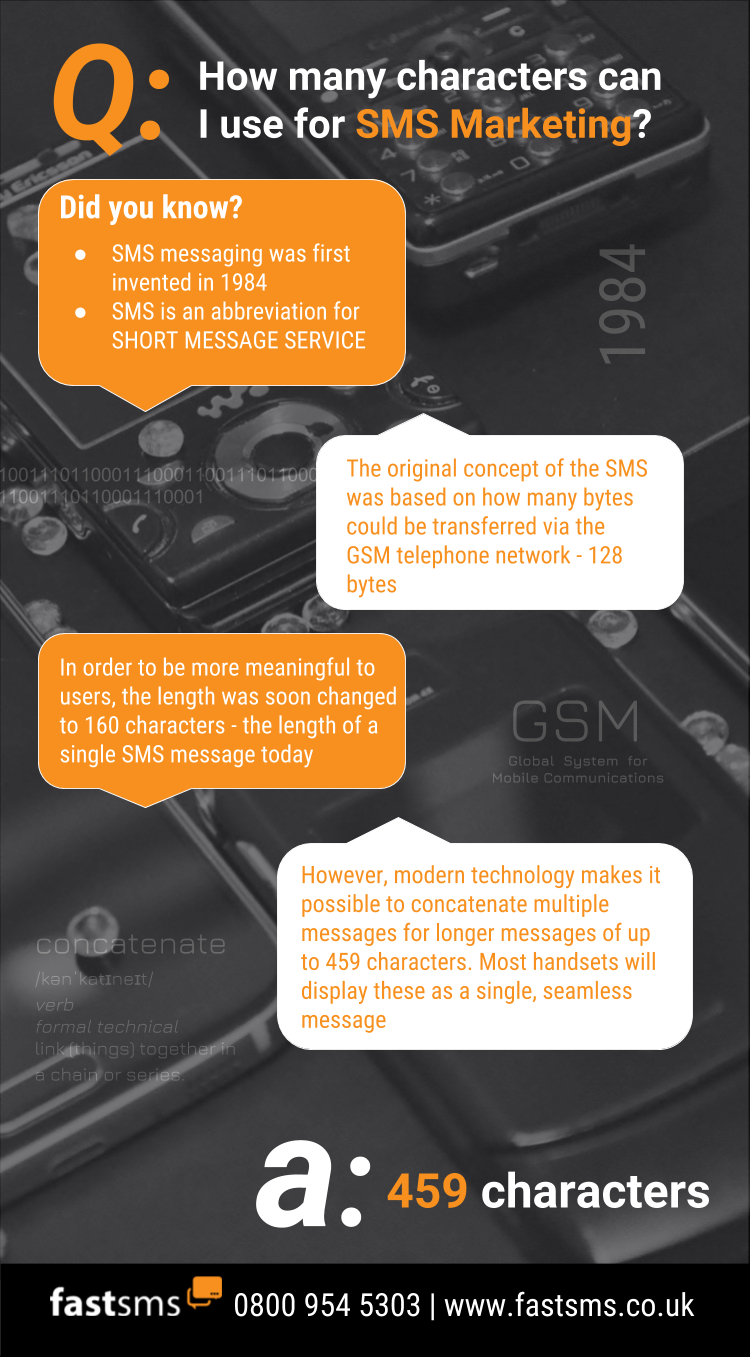 Share this Image On Your Site
How many retailers use SMS messaging? According to a recent survey, not that many. And that isn't the only surprising result shared in the survey conducted by Internet Retailer. Companies large and small know how useful SMS can be. Read on to see why now is the perfect time to start.