How Many Characters can I use for SMS Marketing? [Infographic]
A common question for those using SMS marketing is that of how many characters are actually available. Although a single SMS message traditionally has a character limit of 140 characters, modern technology allows multiple messages to be seamlessly joined up or 'concatenated', giving you a much more generous 459 characters in total. To help you better understand, we've created this handy infographic.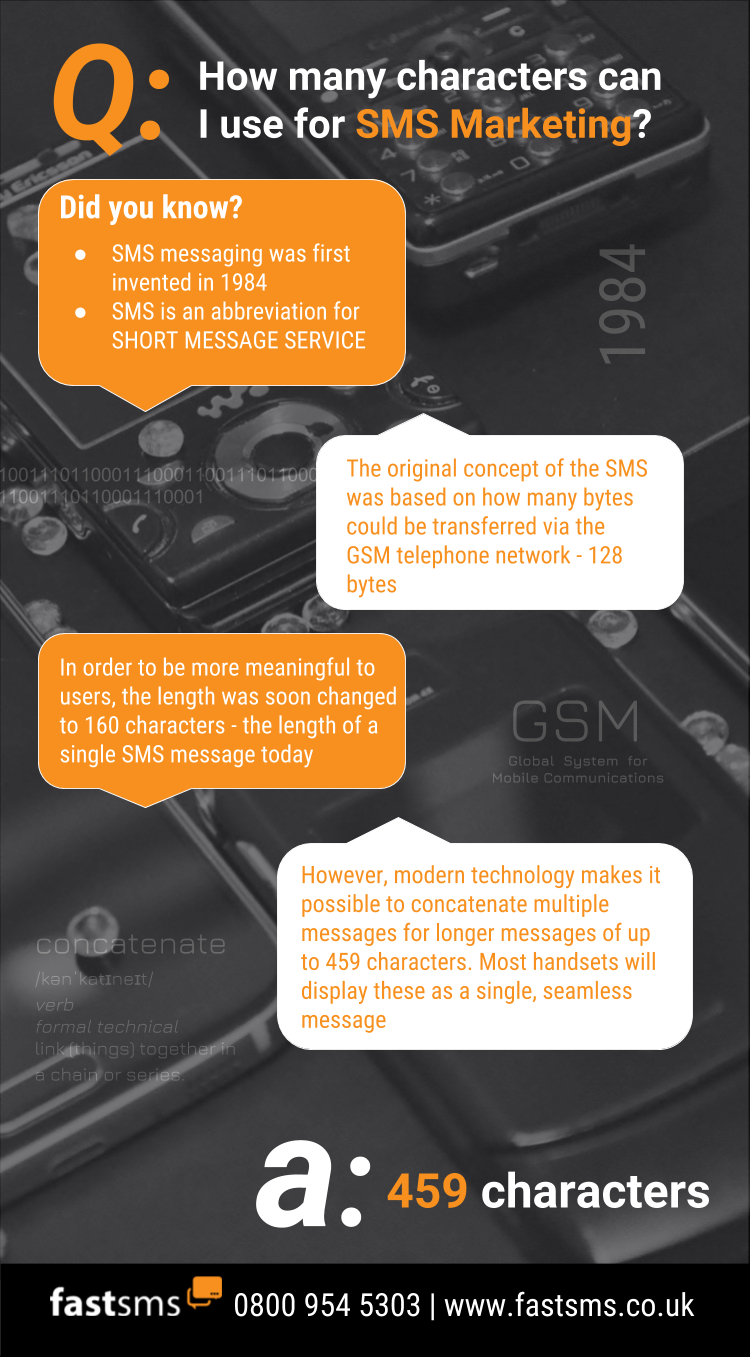 Share this Image On Your Site
Are you looking to grow your business? Get more customers? Have larger profits? Of course you are. Isn't every business looking to improve, grow and generate more sales? More and more businesses are realising how SMS messaging can help them do all those things. But it's nice to have some facts to back up what most people seem to assume is true.