How Many Characters can I use for SMS Marketing? [Infographic]
A common question for those using SMS marketing is that of how many characters are actually available. Although a single SMS message traditionally has a character limit of 140 characters, modern technology allows multiple messages to be seamlessly joined up or 'concatenated', giving you a much more generous 459 characters in total. To help you better understand, we've created this handy infographic.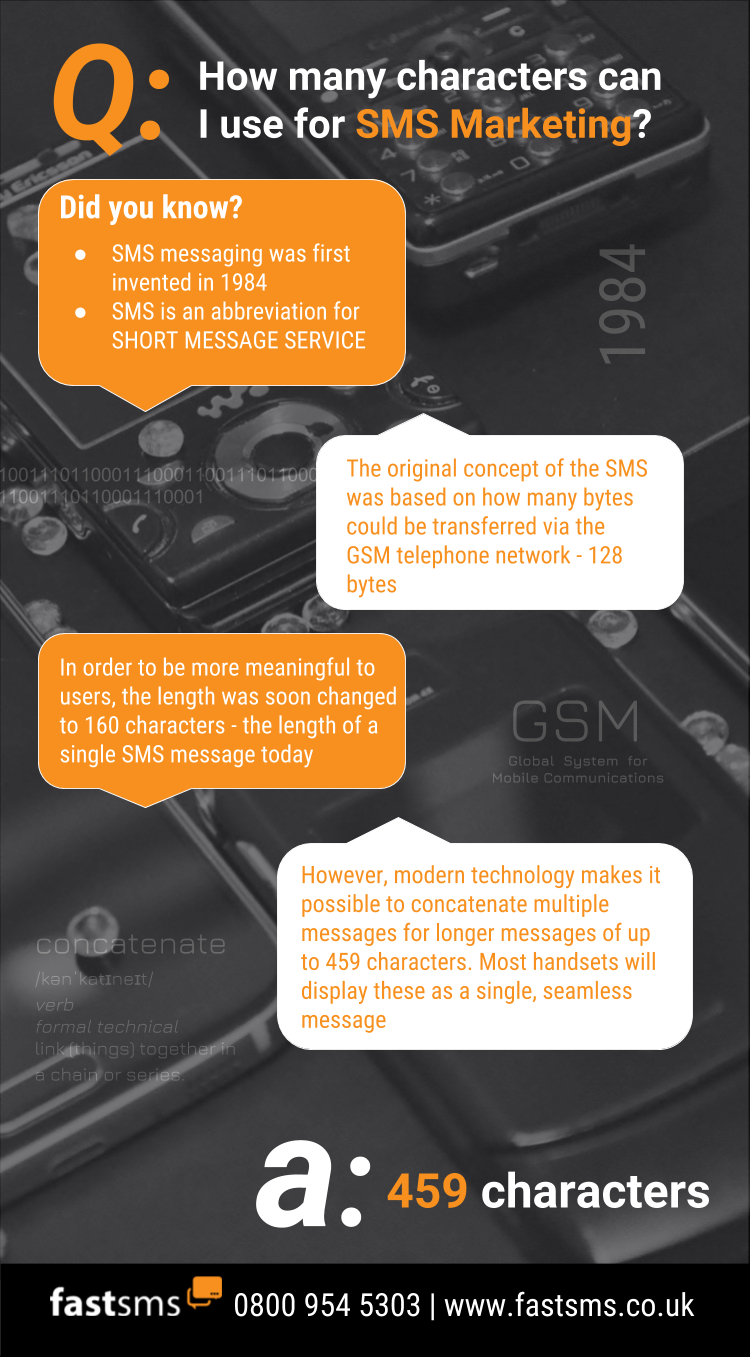 Share this Image On Your Site
Times are more turbulent than ever due to worldwide political, social and economic change. In the UK, this general uncertainty is even more pronounced as a result of the unresolved questions surrounding the issue of Brexit and its eventual impact on Britain's relationship with mainland Europe and indeed beyond. However, there remains a lot to be optimistic about when it comes to British business. So which sectors are worth watching at the moment and how can they benefit from SMS Marketing?