How Many Characters can I use for SMS Marketing? [Infographic]
A common question for those using SMS marketing is that of how many characters are actually available. Although a single SMS message traditionally has a character limit of 140 characters, modern technology allows multiple messages to be seamlessly joined up or 'concatenated', giving you a much more generous 459 characters in total. To help you better understand, we've created this handy infographic.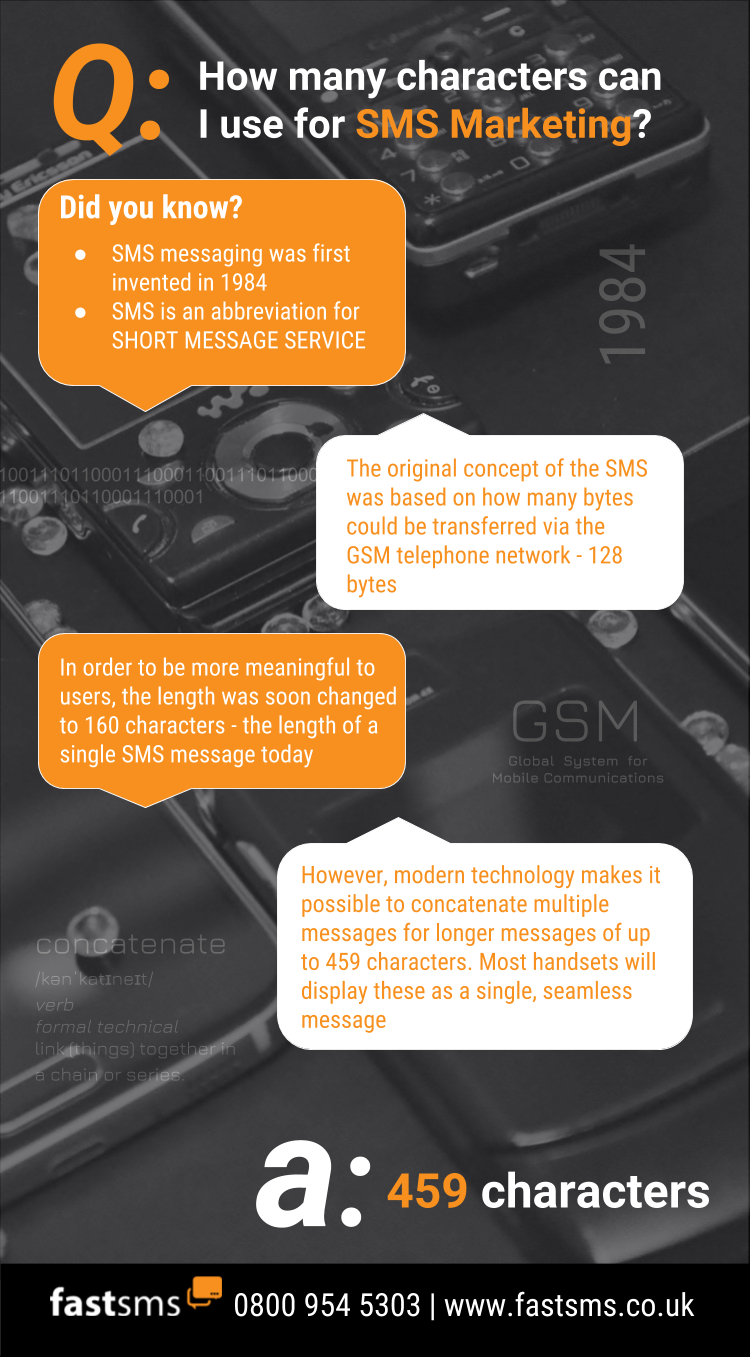 Share this Image On Your Site
Tone of voice is important in all business communications, from letters to direct mail campaigns. The way you speak to clients is all of a part of the image you create in their minds of your brand. As short as they are, this also applies to business text messaging. It may even be more important to get the language and tone right in your messages, particularly your SMS marketing, than in an emailed leaflet.