5 SMS Marketing Ideas for Easter [Infographic]
With Easter coming, another great marketing opportunity is available for businesses that know how to get the right message out at the right time. With its fantastic reaction times, open rates and click-through rates, SMS Marketing is a great way to increase profits and boost your brand during the Easter break, offering exceptional return on investment. In our latest infographic, we offer some simple ideas for how businesses in various sectors can make use of SMS Marketing.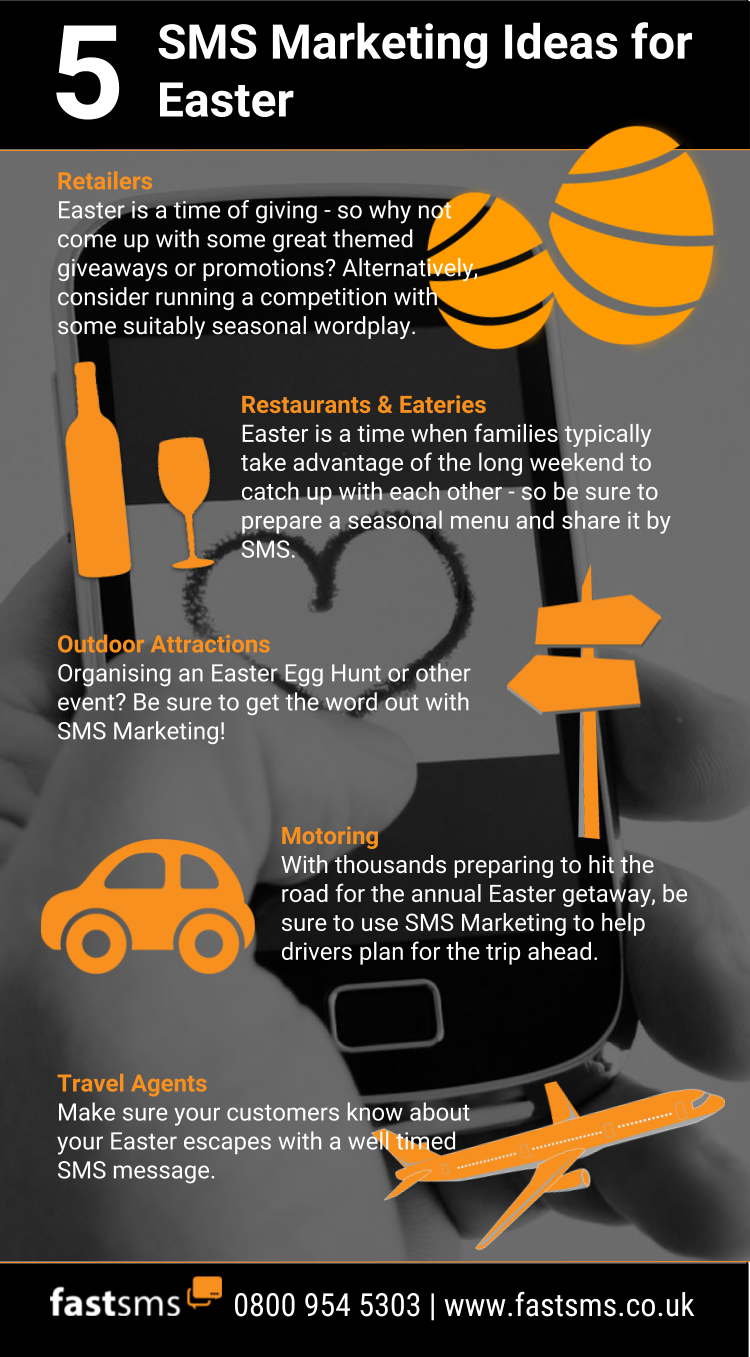 Share this Image On Your Site
From 1-7th June, groups, charities and individuals across the UK will be getting together to celebrate Volunteers' Week 2018, a week long event which aims to share inspiring stories, encourage individuals to get involved in volunteering and provide resources to anybody with an interest in finding out more. SMS Marketing is a great, low cost way for charities and other organisations to reach out to both new and existing volunteers, share information and more. Read on for some great ideas.