5 SMS Marketing Ideas for Easter [Infographic]
With Easter coming, another great marketing opportunity is available for businesses that know how to get the right message out at the right time. With its fantastic reaction times, open rates and click-through rates, SMS Marketing is a great way to increase profits and boost your brand during the Easter break, offering exceptional return on investment. In our latest infographic, we offer some simple ideas for how businesses in various sectors can make use of SMS Marketing.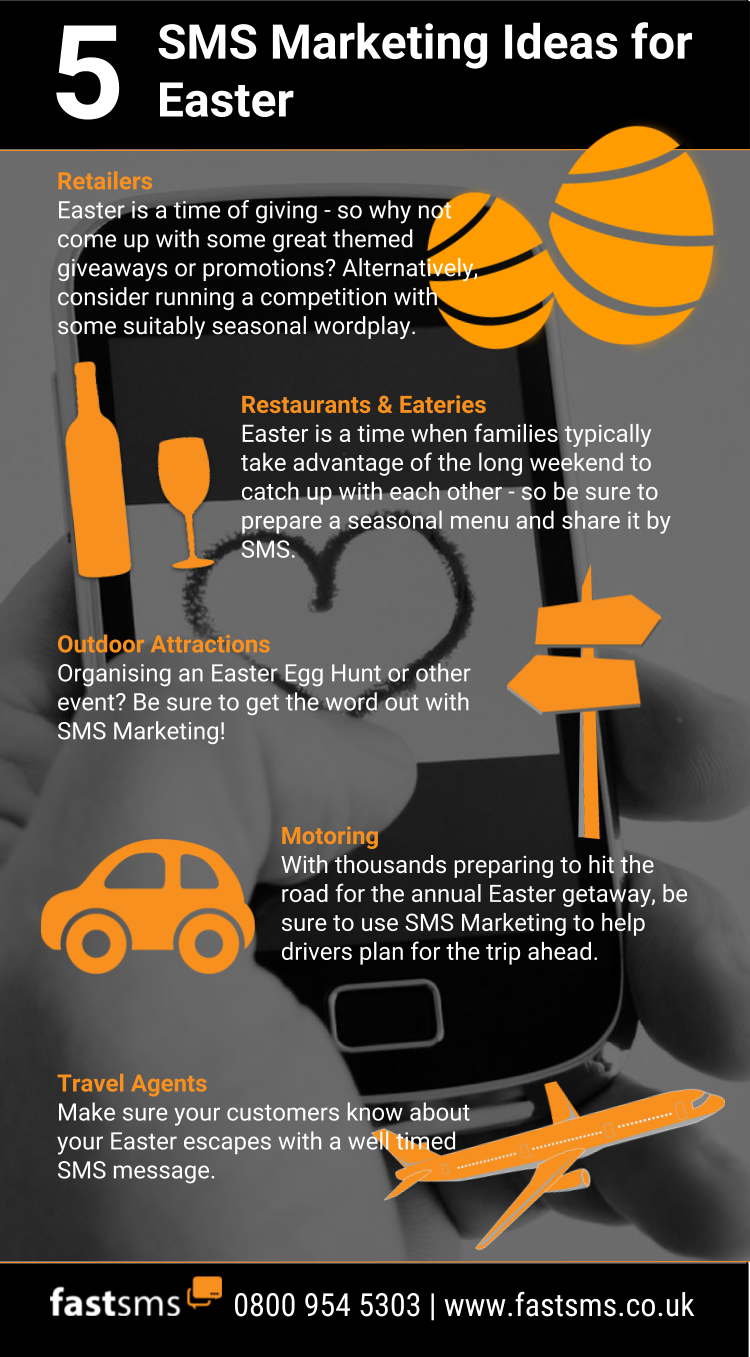 Share this Image On Your Site
The early May bank holiday has been and gone, and the next three day weekend is just around the corner. For many businesses, SMS Marketing is a great way to cash in on this fantastic opportunity to boost sales - especially when the British like nothing more than to hit the road for a bank holiday getaway. SMS Marketing allows you to reach your customers wherever they are, whenever it matters - even if they are away from their computers and don't have access to wifi. Our infographic explains.