5 SMS Marketing Ideas for Easter [Infographic]
With Easter coming, another great marketing opportunity is available for businesses that know how to get the right message out at the right time. With its fantastic reaction times, open rates and click-through rates, SMS Marketing is a great way to increase profits and boost your brand during the Easter break, offering exceptional return on investment. In our latest infographic, we offer some simple ideas for how businesses in various sectors can make use of SMS Marketing.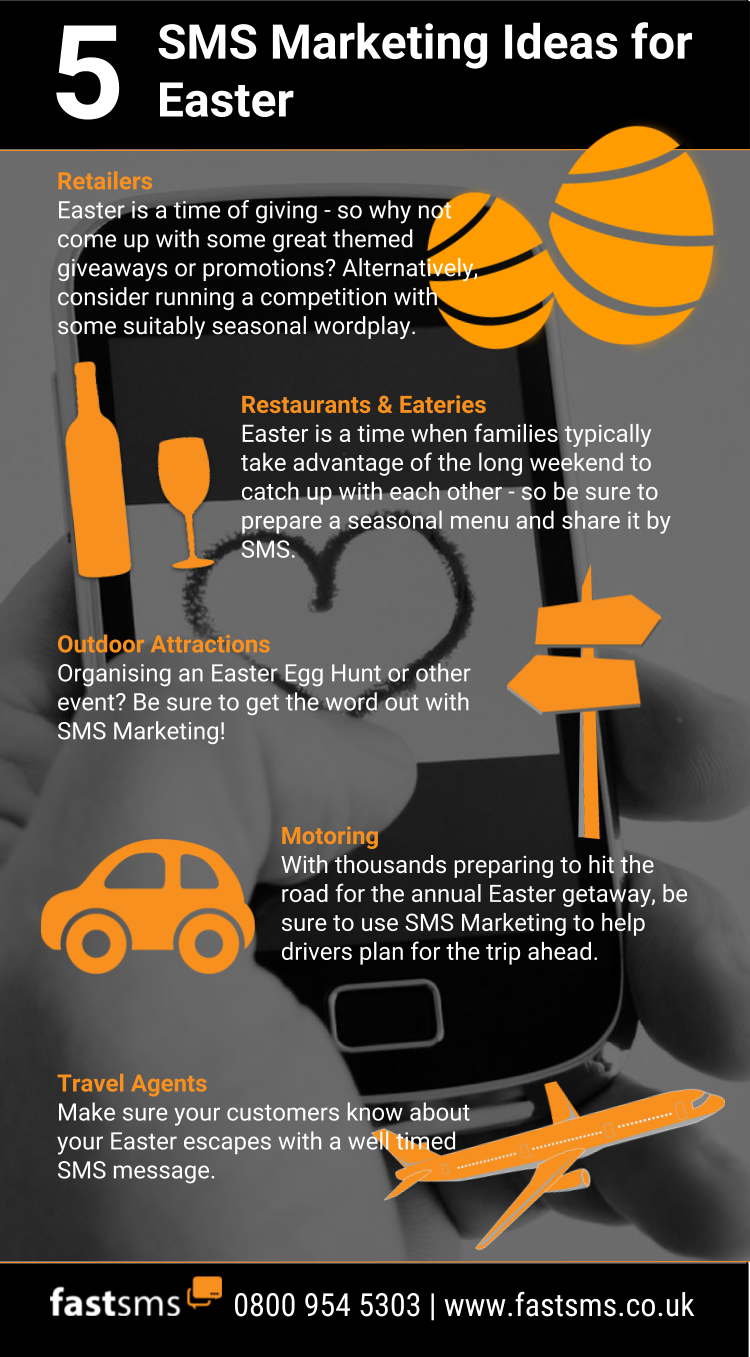 Share this Image On Your Site
Marketing is all about finding the balance between gaining a personal relationship with a client and communicating in a professional manner. SMS marketing is all about experimenting with that balance and has now become a highly popular form of marketing. Here are 9 reasons why SMS marketing actually does work.