5 Reasons SMS Marketing is So Effective
SMS Marketing is one of the most effective marketing channels available and has the ability to far outperform any alternative. It is a cost-effective solution that offers exceptional ROI. So just why is SMS Marketing so effective. Take a look at this graphic to see why.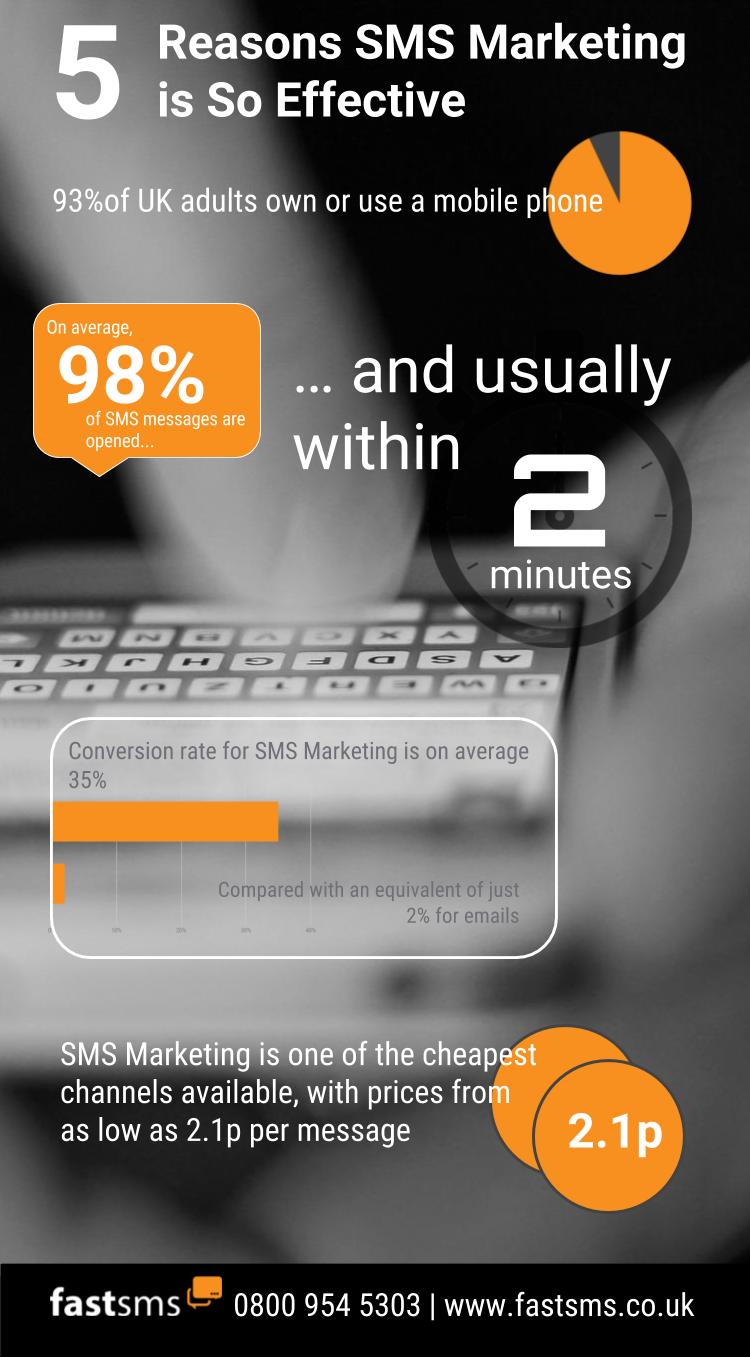 Share this Image On Your Site
SMS marketing is a great addition to your business and overall marketing efforts. It can be daunting to get going, however, and the 160 character limit (or 456 characters if using fastsms) leaves a lot of people wondering exactly what they should say. To help you out, we've compiled 21 ready-to-send business text messaging alerts.