5 Reasons SMS Marketing is So Effective
SMS Marketing is one of the most effective marketing channels available and has the ability to far outperform any alternative. It is a cost-effective solution that offers exceptional ROI. So just why is SMS Marketing so effective. Take a look at this graphic to see why.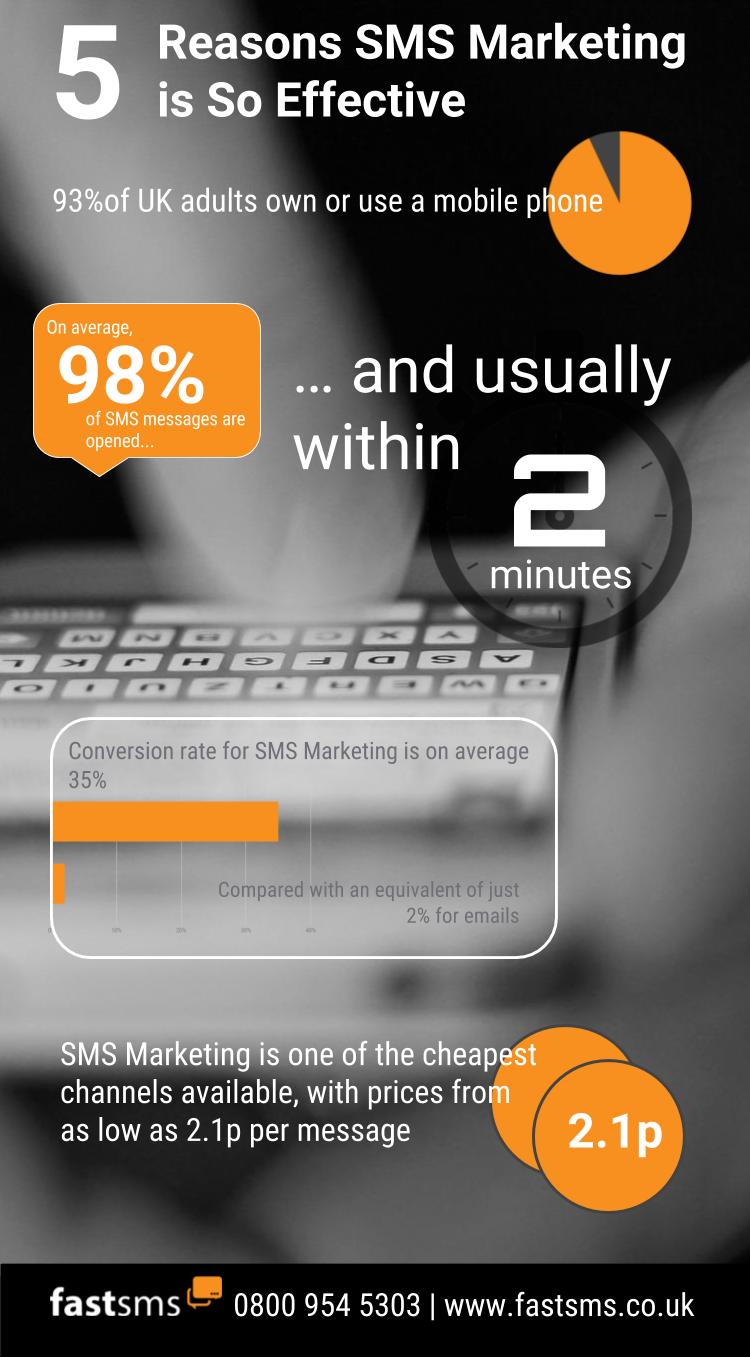 Share this Image On Your Site
Right now it is peak season for camping and caravan sites; it's the middle of summer and the school holidays have begun. Even the great British weather has been relatively kind this year so far. With what is the busiest time of the year for camping and caravanning parks, marketing strategies are often not priority, especially for the many small owner run businesses within the industry and those who are reliant on returning customers. SMS text message marketing, however, can benefit campsite and touring park operators by offering a simple, cost effective and time efficient way to reach both existing and new customers to promote your business by direct contact to their mobile phone. Read on for eight proven text message marketing and promotional ideas to help fill those final pitches.