5 Reasons SMS Marketing is So Effective
SMS Marketing is one of the most effective marketing channels available and has the ability to far outperform any alternative. It is a cost-effective solution that offers exceptional ROI. So just why is SMS Marketing so effective. Take a look at this graphic to see why.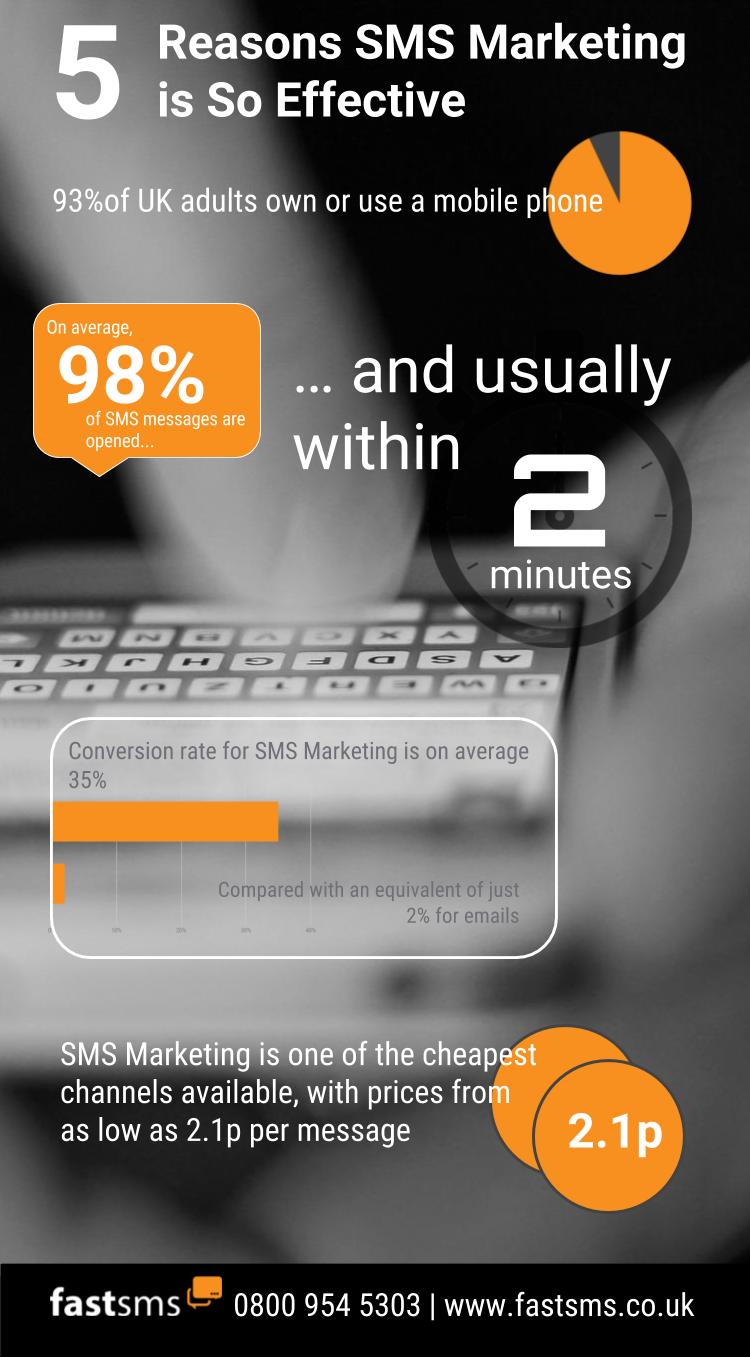 Share this Image On Your Site
It seems that reports of the death of SMS have been greatly exaggerated. When once the text message seemed dead in the water thanks to the rise of the app, the SMS business is set to grow to $71.60 billion by 2021 whilst smartphone users are downloading fewer and fewer apps, and the life expectancy of an app on the average smartphone is now around 72 minutes.