5 Reasons SMS Marketing is So Effective
SMS Marketing is one of the most effective marketing channels available and has the ability to far outperform any alternative. It is a cost-effective solution that offers exceptional ROI. So just why is SMS Marketing so effective. Take a look at this graphic to see why.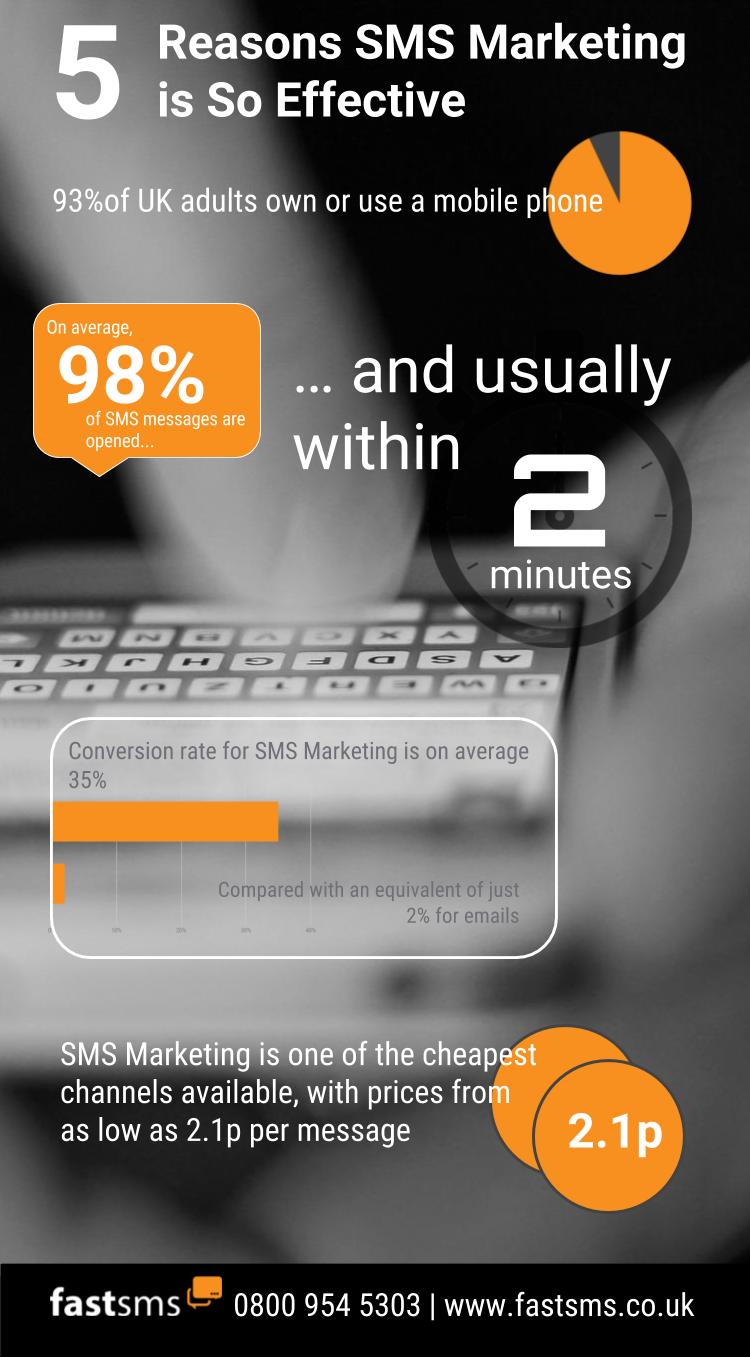 Share this Image On Your Site
Getting to grips with the underlying psychology of how audiences react both consciously and subconsciously to your message is key to achieving the maximum effect in any type of marketing. All kinds of things come into play with different media, from colours and shapes to images and videos. Even the way things move can have a powerful effect on a viewer. Unlike many other forms of marketing, however, SMS marketing is unique in that the only tool you have is words - and not many of them. But armed with a basic knowledge of consumer psychology, 456 characters is more than enough to get the desired effect. In this article, we present our six top tips to take advantage of the psychology of SMS messaging.