5 Reasons SMS Marketing is So Effective
SMS Marketing is one of the most effective marketing channels available and has the ability to far outperform any alternative. It is a cost-effective solution that offers exceptional ROI. So just why is SMS Marketing so effective. Take a look at this graphic to see why.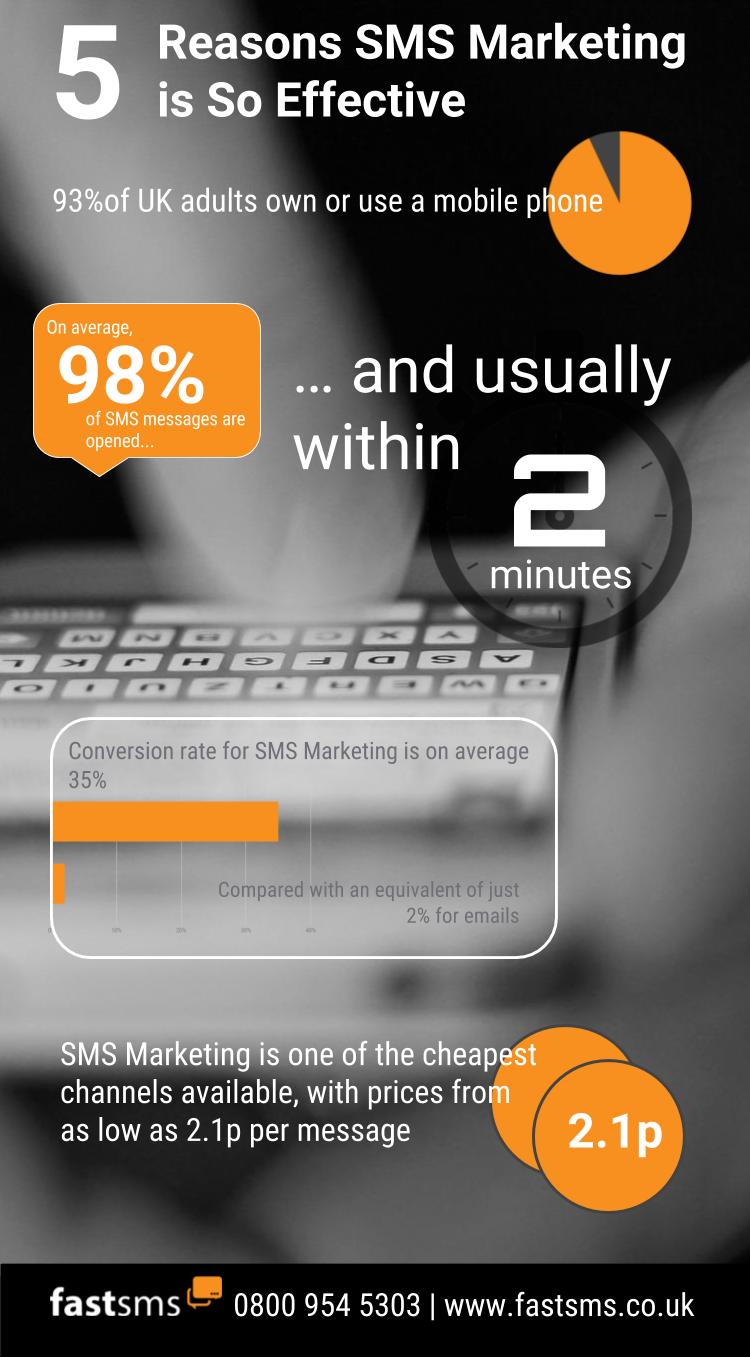 Share this Image On Your Site
Despite a greater than ever demand for playschool places, many sessions remain unfilled due to the varied hours that parents and carers choose to book, as well as other factors such as illness, holidays and routine appointments. Empty spaces are not just an inconvenience when it comes to staff scheduling - they are also valuable sales opportunities. So how can you make sure your nursery fills those empty spaces and maximises profits? The answer lies in SMS messaging.