5 Reasons SMS Marketing is So Effective
SMS Marketing is one of the most effective marketing channels available and has the ability to far outperform any alternative. It is a cost-effective solution that offers exceptional ROI. So just why is SMS Marketing so effective. Take a look at this graphic to see why.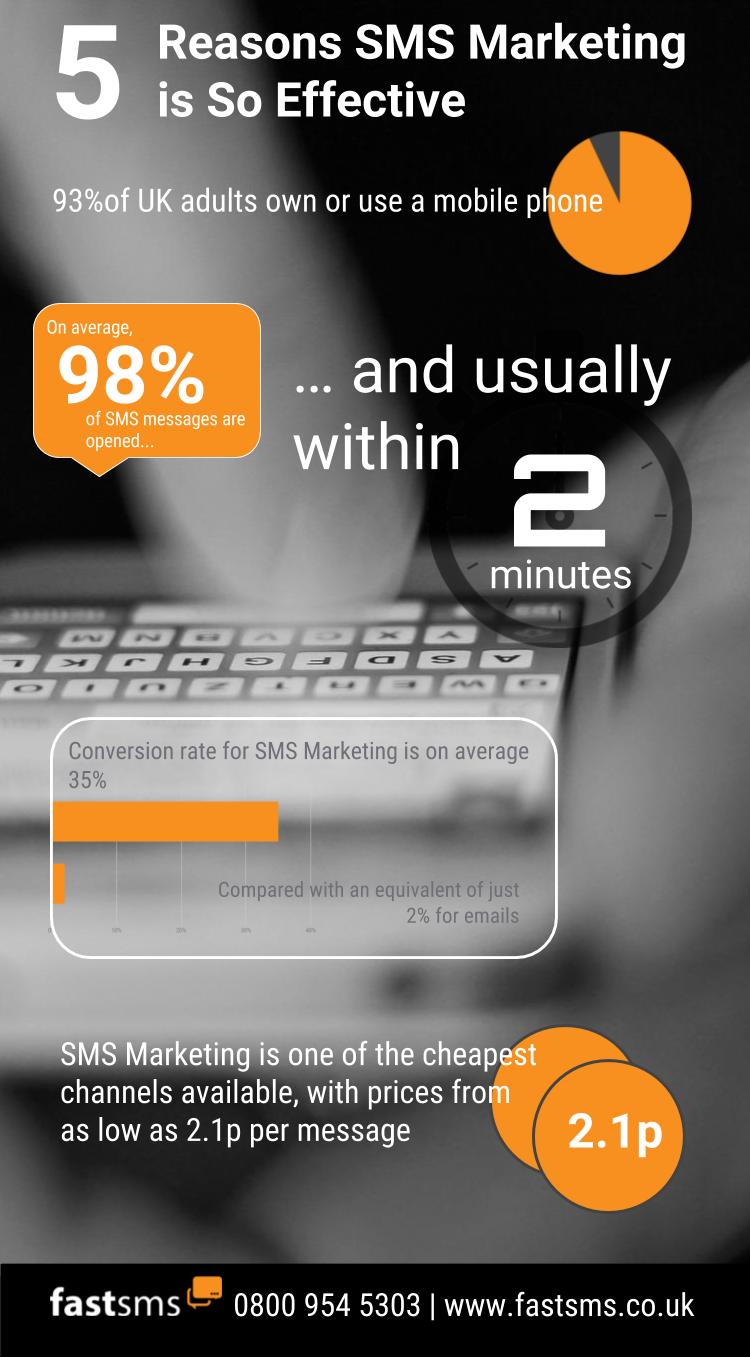 Share this Image On Your Site
How many retailers use SMS messaging? According to a recent survey, not that many. And that isn't the only surprising result shared in the survey conducted by Internet Retailer. Companies large and small know how useful SMS can be. Read on to see why now is the perfect time to start.