Make New Year simple, schedule it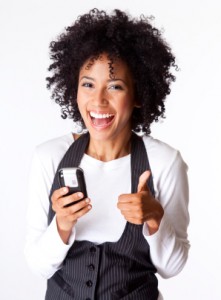 Every year in the UK, in the half an hour before and after midnight on the 31st December literally millions of text messages are sent, so much so in a short space of time that the mobile operators can't handle it. So your New Year texts don't arrive for ages.
Most people will have some recollection of the trickle of texts that come through for the rest of the night that were sent in that timeframe. So what's the answer – you schedule your New Year texts in advance before you go out partying.
If you schedule your personal messages in advance for the time you want using NetMessenger they are guaranteed to reach their destination within a couple of minutes.
Not only that, but of course it is cheaper and easier than trying to type on your phone while someone is trying to get you involved in singing Auld Lang Syne. And you won't beep on your friends' phones at 5.00 am when they are just getting off to sleep!
Click here to login to NetMessenger and schedule your Holiday messages or for more information on our scheduling and mail merge features call us on 0800 954 5305 or email helpdesk@fastsms.co.uk. Or if you don't already have a Fastsms account you can sign up for free here.
Hotel guests use review site ratings like TripAdvisor to make decisions about where they'll stay. If your hotel doesn't rate well, you're in trouble. Find out how you can get more positive reviews when you use SMS messaging to communicate with guests.