Fastsms Full User Manual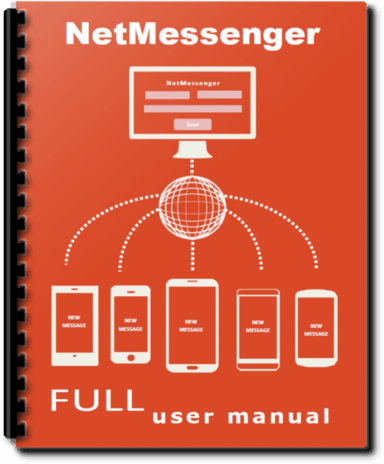 At Fastsms we are pretty fanatical about supporting our customers in getting maximum benefit out of our SMS messaging solutions.
That's why we offer support via phone, online chat or email.
We recognise that not everyone is the same however and that no single solution suits everyone. Most people are comfortable with chat or email support but some really want to speak to one of our helpful, friendly expert account managers.
Other people are more comfortable figuring things out for themselves and for those we offer two solutions. Our online SMS Support Centre has a wealth of info in the form of FAQs, guide, how-tos and so forth and is always a great place to start when looking for answers. For those who would rather have a printed manual we offer several documents in PDF format that you can download, print and peruse at your leisure. These can all be accessed here.
Our Full User Manual is packed full of detailed step by step instructions for every aspect of NetMessenger. It's great for people new to Fastsms as well as existing customers looking for a little help with a new feature.
Whichever type of support you prefer it's our aim to provide it.
"European travel agents don't like it". That's a statement made by one of the gentleman at my table during the mCommerce Summit earlier this month. He is from Cruise America, a successful RV (camper) vacation rental company based in Arizona, but with 123 locations around the US. We were talking about his company and their online and mobile reservation options.