FASTSMS Use Case: Sales Managers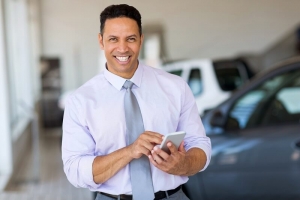 As we did last week with service managers we'll be using car dealerships as a basis for a common use of the FASTSMS system – sales managers…
SMS Marketing is currently the most effective way of getting your latest offer directly into the hand of your prospective client – and it offers redemption rates eight times greater than traditional advertising & promotions. The following are just some of the ways car dealers are already using SMS to bring in those much needed sales…
Promotion: Texting prospects about upcoming open days, launches, events and special offers

Competitions: Used in such a way as to gather opted in subscibers for mailing lists to be used in future promotions

Enquiries: By publishing a '

textline

' with their contact details dealers have been able to extend their office hours for potential customers.
With over 80% of adults in the UK owning mobile phones, text has quickly become the preferred method of contact for many. It really is a great way to quickly easily and cheaply get an effective marketing message directly into the hands of your prospects.
"We were delighted with the FASTSMS campaign we ran recently, when we sent a message on a Friday evening to existing customers to advise them of a special short term offer we had available on a number of new cars. The response was amazing and by 4.00pm on the Sunday we had sold 5 new cars and by the Tuesday this had risen to 9 as a direct result of the SMS invitation. Stunning ! Thank you!"

Rob Haylett – Marketing Manager, Payne's Ford Dealerships
To find out more about campaigns available from FASTSMS call us on 0800 954 5305 or click here to sign up for a free trial account and give us a test run.
When it comes to Easter marketing, two of the most important sectors are food and confectionary - so it is no surprise that they feature prominently in any list of the most popular Easter marketing campaigns. But they are not the only brands to invest in high profile campaigns. In this article, we take a look at which brands have come up with the most appealing, amusing and memorable advertising campaigns for Easter and what can we take away from them to improve our SMS Marketing efforts.