SMS Short Code Numbers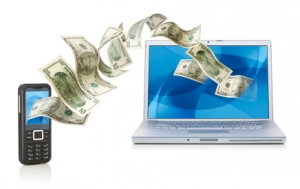 Short code numbers are 4, 5 or 6 digit numbers common to the main UK mobile operators. They offer the highest throughput of any cross network messaging solution, and rely on high-speed direct connections with all UK mobile operators. High volume SMS traffic is generally generated from television and press campaigns, for example the final night of BBC1's Pop Idol programme generated in excess of 10 MILLION SMS votes.
Short codes are almost essential for 2-way applications which require premium rate text messaging.
The main UK mobile operators all now offer premium rate messaging. Mobile users are charged between 25p and £5 for sending or receiving messages ( or multiples thereof ). The mobile operator charges the user for the messages and shares the revenue with the content owner or application provider. To request details of the UK network's current revenue share tables and number availability tables please contact us.
You can use the system with either a SHARED or DEDICATED Short Code Number. In the case of shared short code numbers, the first 'keyword' of any received message will identify the correct recipient. With a dedicated number you have no restrictions on your use of keywords or responses.
Using premium reverse billed SMS, FASTSMS can offer your company enhanced revenue streams and partially, or even fully, self funding marketing campaigns.
At FASTSMS we can offer reverse billing applications across all UK networks. Costs vary dependant on service level but start from as little as £99 per month for a reverse-billed shared short code number.
For a specific quotation please contact us with brief details of your ideas.
For decades, all kinds of emergency personnel relied on pagers to communicate with each other and their organisations. The system was created long before the days of mobile phones or even text messaging. But now things are changing, as we explain in this blog post.