NetMessenger
« Back to Glossary Index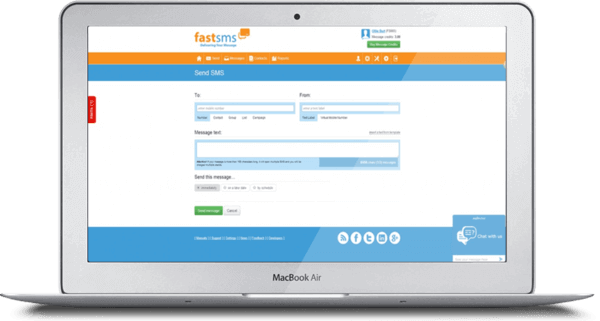 NetMessenger is our web-based SMS service. It lets you send, receive, and manage your SMS messages using any browser or device. It's designed to work for anyone from individuals to enterprises and everyone in between.
All NetMessenger accounts are free. You just pay for the messages you send, keywords you rent on our shortcode, or a VMN. Also, every user has access to all the features. Small businesses can grow into the more advanced options, while enterprises can take advantage of them from day one.
Some of these features are the ability to manage contact lists, templates, scheduling, keeping messages organised, and reporting. Large companies and teams can also create multiple users, allocate credits per user, and monitor usage to control costs.
You'll also find all the tools you need to run SMS marketing campaigns from NetMessenger. Our simple interface is much like an email program, but powerful enough to run multiple campaigns. Scheduling, autoresponders, segmenting, recurring messages, and reporting are all included. It has features to help you remain compliant too, like an automated blacklist for those who opt out of future messages.
Another option for using NetMessenger is integrating with your applications using our API. The application to person (A2P) market is growing every year. Companies in various industries are finding integration with NetMessenger allows them to provide better, faster customer service as well as reduce staffing costs. Examples are banks providing account balances or updates, and service providers sending appointment reminders.
NetMessenger's API supports standard protocols such as HTTP, XML, SMTP, FTP/SCP, and SMPP. This gives developers the freedom to choose any programming language they want for their applications. Existing applications too, can almost always connect via one of these standards regardless of the original programming language.
Our support centre provides details on how to use NetMessenger, code examples, and videos. This online support is available to everyone, regardless of their account status. In addition, live support is always free for our customers, whether you're an individual or an international corporation.
« Back to Glossary Index