Coverage
« Back to Glossary Index
Coverage (Network Coverage)
These are the regions and handsets with which you can communicate using SMS.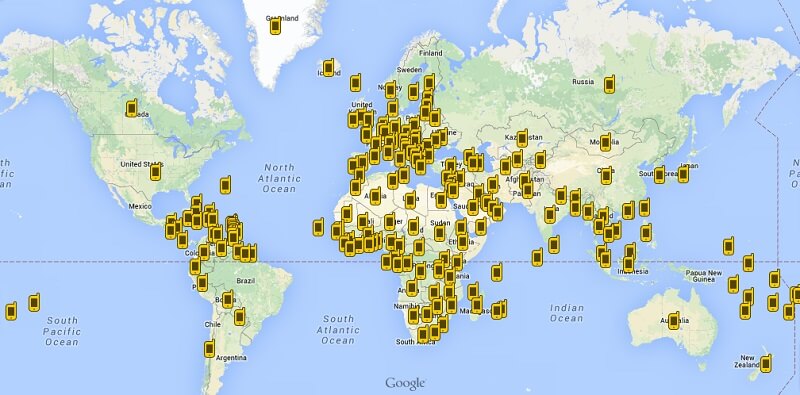 FASTSMS offers global GSM network coverage. In North America, SMS was made available initially on digital wireless networks built by early pioneers such as BellSouth Mobility, PrimeCo, and Nextel, among others. These digital wireless networks are based on GSM, code division multiple access (CDMA), and time division multiple access (TDMA) standards.
Early text messages could only be sent between two people on the same network. This remained the standard for quite a few years.
Vodafone, one of only two mobile networks in the UK initially launched a share-price alert system for business people with SMS. Network consolidation from mergers and acquisitions has resulted in large wireless networks having nationwide or international coverage and sometimes supporting more than one wireless technology.
This new class of service providers demands network-grade products that can reliably and easily provide a uniform solution, enable ease of operation and administration, and accommodate existing subscriber capacity, message throughput, future growth, and services.
Since these early days Fastsms has developed its global network coverage to include most operators in most countries in the world. The latest list of networks supported can be found here. However even this list can be out of date as services change very frequently so if there is a specific country or network that interests you please get in touch to check the latest situation.
« Back to Glossary Index